An element is being imported, but it is not on the timeline.
At First
To begin with, try to apply the element, do not move/delete anything on the timeline until the element is applied (the progress bar will reach 100% and disappear signaling the application).
If this advice did not help, then follow the instructions below for your operating system (Mac OS / Windows).
Solution for Windows
The elements may not be applied because the application may be blocked by antivirus/or firewall.
Try one or more solutions:
Disable your antivirus/firewall.
Add an exception in antivirus/firewall for application Adobe Premiere Pro.
Run the Adobe Premiere Pro as Administrator.
After the actions are completed, try to apply the element again.
Solution for Mac OS
Main issue: Access
You need to change access for Premiere Pro.
To change these preferences on your Mac, choose Apple menu > System Preferences, click Security & Privacy, then click Privacy > tab Accessibility.
Check the box for Adobe Premiere Pro of your version.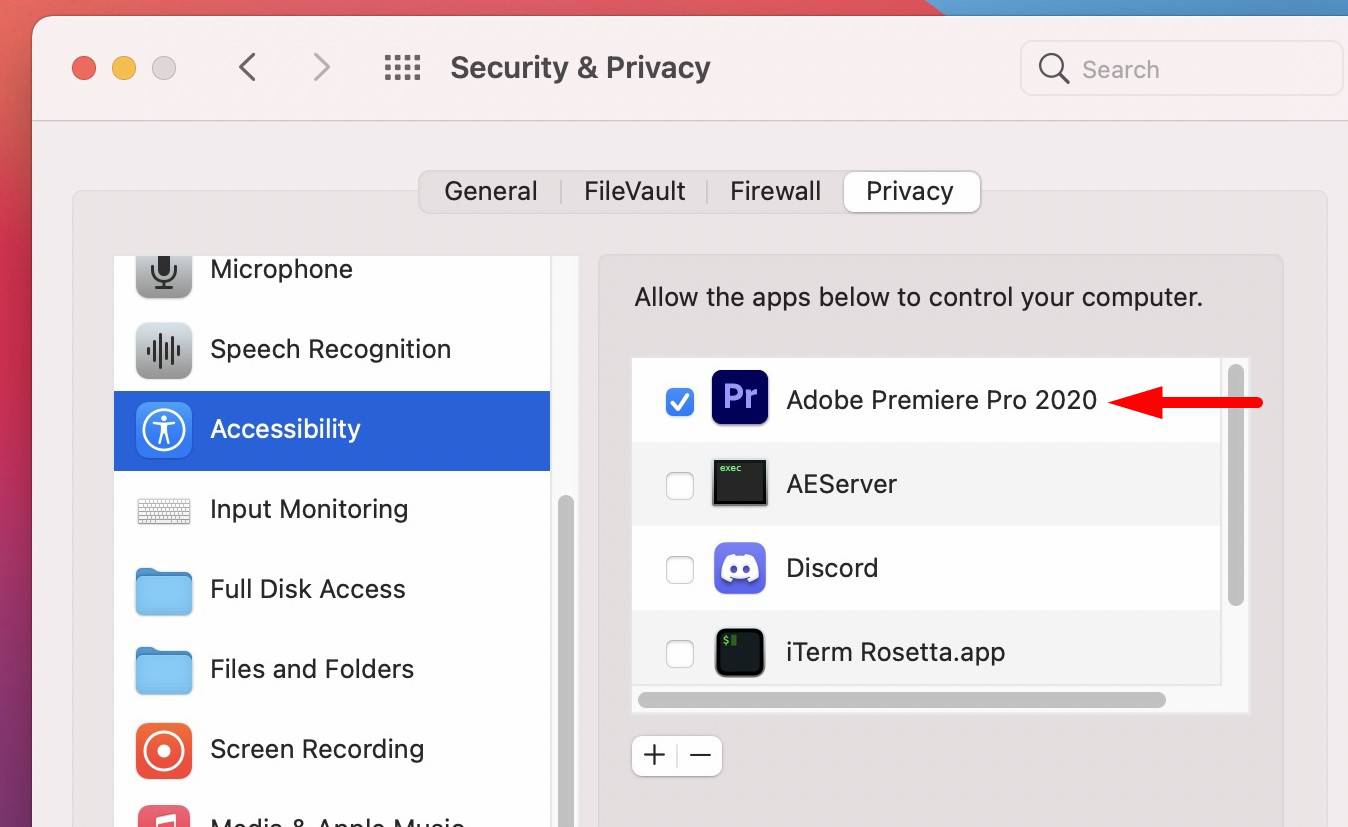 Now try again to apply the elements.
---
Optional issue: Currently unavailable
Also working on the Mac OS, you can see the following message (in different versions of the extension):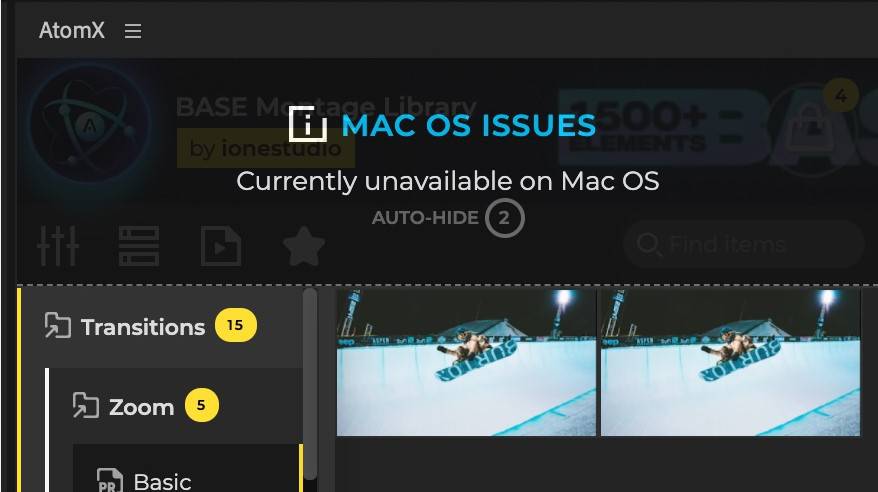 This can be fixed by enabling some options inside the extension.
Click to hamburger (3 mini lines) > Settings to open settings of the extension.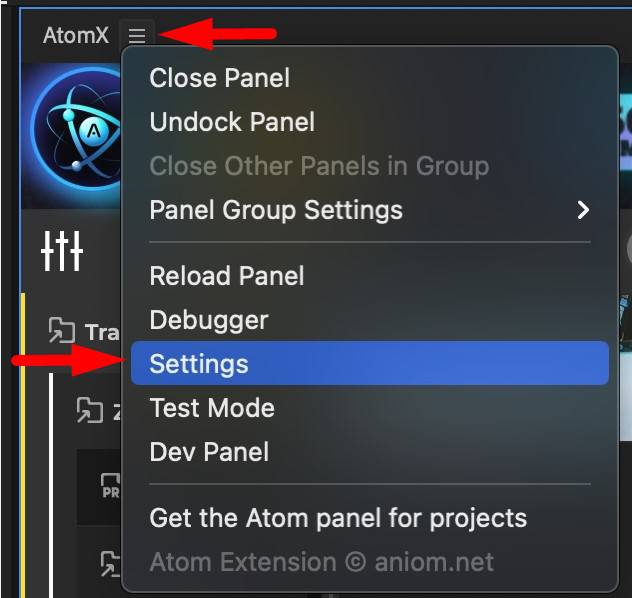 Check the box for these options: GPU Supports & Continue anyway

Restart the extension and try to apply the transition again.